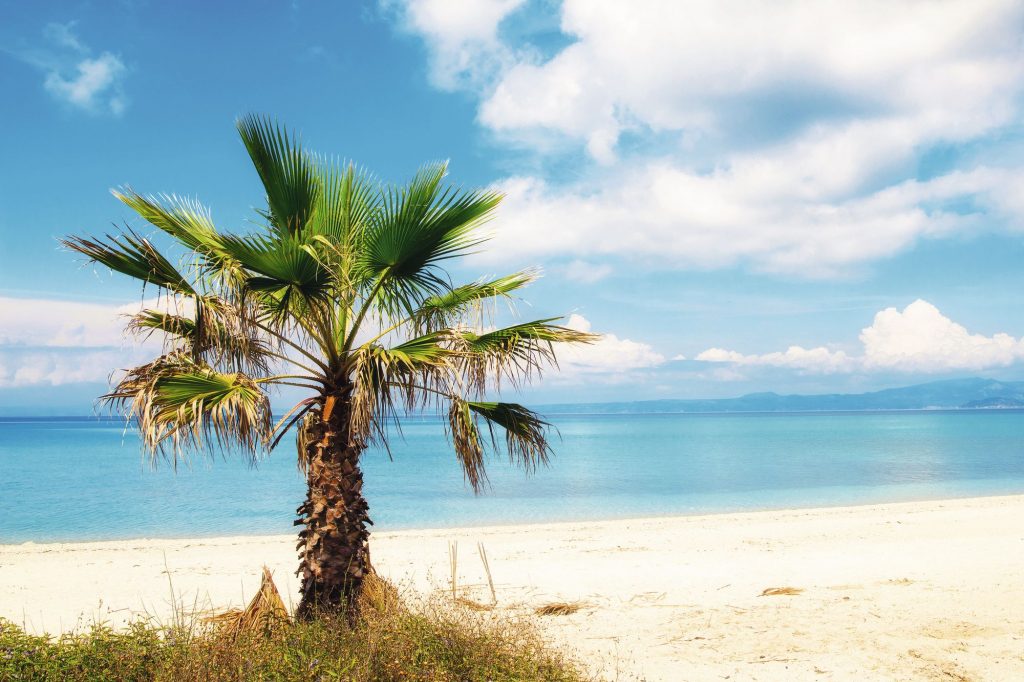 Anastasia Apartments Hanioti Halkidiki
We welcome you to Anastasia Apartments Hanioti Halkidiki where you can take delight in our renovated rooms. Cozy accommodation is offered in apartments and studios in Hanioti as well, with all the necessary services featured. For big families and friends the spacious apartments are recommended which include at least two comfortable spaces and a balcony with lush garden view. Share the experience of the warm, homelike apartments with your beloved ones.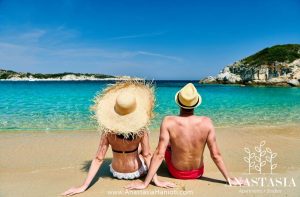 Anastasia Apartments Hanioti
All of our apartments in Hanioti consist of a kitchenette, a bathroom, a bedroom and a balcony or terrace with a garden view. Each unit includes the essentials. The kitchen has utensils, a refrigerator, an electric stove, a kettle and a toaster. In the bathroom there are free toiletries and a hairdryer, the bedrooms have premium mattresses, a wardrobe and a satellite flat screen TV, while the balcony has a table with chairs and a drying rack. For your convenience, ironing and often housekeeping services are provided. In addition, all rooms are non-smoking, and there is free wi-fi and air conditioning everywhere. As far as the apartments is concerned, additional beds and playpens can be fitted, upon availability.
Anastasia Apartments & Studios Hanioti combine blissful accommodation in Halkidiki close to the sea in a lively traditional Greek region.
One-Bedroom Apartment Hanioti
Viewing a beautiful garden, One-Bedroom Apartment in Hanioti is attentively designed to have comfort as a priority.
The 34 sq.m.(30 sq.m. room and 4 sq.m balcony) one-bedroom apartment in Halkidiki, can accommodate up to 4 persons.
An airy and bright family room, the Two-bedroom Apartment in Hanioti can guarantee comfortable and relaxing holidays. Spacious balcony, renovated and stylish bathroom, big rooms in light colors will only offer unforgettable memories for your family.
The two-bedroom apartment in Halkidiki is a family room of 83 sq.m.(65 sq.m. room and 18 sq.m balcony) and it is suitable for 7 persons.
Deluxe Studio is decorated in an elegant manner and covered in fine marble, the deluxe studio apartment in Hanioti offers luxury accommodation. Minimal furniture designed in earthy colors with blue details, big windows combined with a perfect view on the upper floor ensure an unforgettable stay.
The Deluxe studio in Halkidiki is a room of 29 sq.m. (25 sq.m. room and 4 sq.m. balcony) that accommodates 2 persons.
A beautiful and attentively decorated studio apartment in Hanioti, that can satisfy those who seek comfort.
This studio apartment in Halkidiki, is a room of 31 sq.m (23 sq.m room and 8 sq.m balcony). It can accommodate up to 3 persons.
One-Bedroom Apartment
Ground floor
Furnished with comfortable, quality mattresses for guaranteed relaxing holidays. Spacious one-bedroom apartment in Hanioti with an extraordinary green setting at the terrace that provides a great stay.
The one-bedroom apartment in Halkidiki is a room of 55 sq.m (35 sq.m. room and 20 sq.m terrace) that can accommodate up to 4 persons.
Two-Bedroom Apartment
Ground floor
Delightful two-bedroom apartment in Hanioti with a cozy outdoor sitting area. Decoration in earthly tones which composes a serene atmosphere.
The 52 sq.m. two-bedroom apartment in Halkidiki (45 sq.m.room and 7 sq.m. terrace) accommodates up to 5 persons.
Need more accommodation options?
Visit our studio apartments
Drive to
Anastasia Apartments
in Hanioti