The Anastasia hotel is 90 km away from Thessaloniki Airport, Macedonia. Hanioti is in the ideal location of Halkidiki, because it has access to beautiful beaches, wildlife, fun activities and Thermal Baths only a short distance away.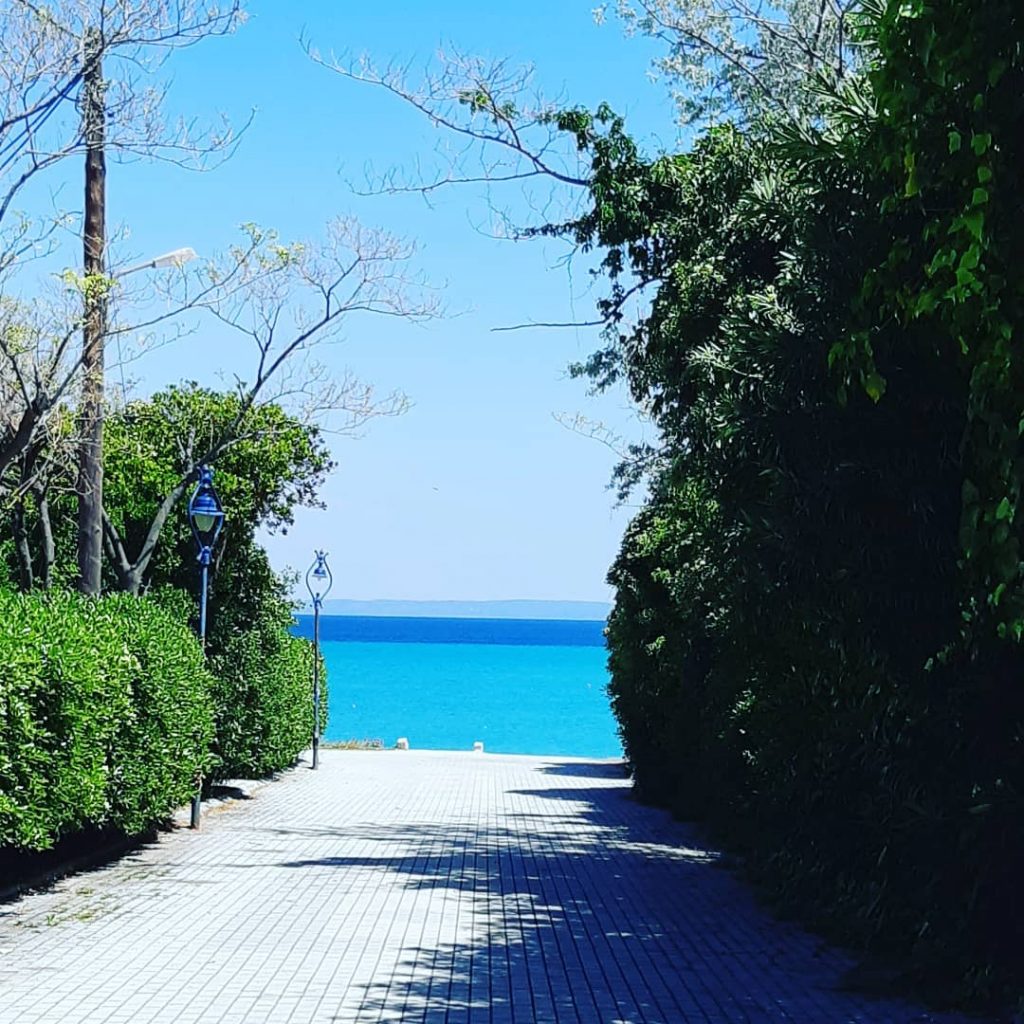 Apartments with a special touch.
So, in the east there is Pefkochori and a bit further Paliouri, a region with unique beaches and plenty of beach bars to offer you coffee, drinks and cocktails. Within 13 km there is Agia Paraskevi where you can visit the state-of-the-art hydrotherapy center with medicinal water sources, located on the rocks and viewing the Aegean Sea. Take advantage of this opportunity and revive body and mind with the healing properties of these chemical elements. In the west, you can visit other beautiful places as well, such as Polichrono, Kryopigi, Kallithea a full of life region with intense nightlife, Athitos known for its picturesque and stone-built mansions and Sani with the impressive nature. In its own way, each region can satisfy all tastes.
For anything you may need, in the center of the area there are traditional tavernas, fine restaurants, supermarkets, bakeries, shops of various kinds, health centers and other useful services. Undoubtedly, Hanioti is the right place for holidays for friends, couples and of course for families with children.
Take advantage of the region's opportunities for many interesting activities with your company. In the morning you can start with diving, to discover the sea treasures and the ancient underwater findings, with sailing in a sailing boat or a yacht, and generally with any other kind of fun water sport that will fill you with a rush of adrenaline. Continue to have fun at amusement facilities by driving kart or playing golf and computer games.
In the afternoon, get to know the enchanting culture of Chalkidiki with a visit to the Folklore Museum of Agia Paraskevi and finally end your day with a cool cocktail on the beach allowing the melodies of the street musicians to excite you.