Deluxe Studio is decorated in an elegant manner and covered in fine marble, the deluxe studio apartment in Hanioti offers luxury accommodation. Minimal furniture designed in earthy colors with blue details, big windows combined with a perfect view on the upper floor ensure an unforgettable stay.
The Deluxe studio apartment in Halkidiki is a room of 29 sq.m. (25 sq.m. room and 4 sq.m. balcony) that accommodates 2 persons.
A new fully renovated studio in Hanioti which is on the upper floor, separated from the bathroom. It is comprised of a double bed, a kitchen, an office desk, a private bathroom with a shower and a balcony. It is equipped with a fridge, an air conditioner, and a hairdryer.
Book directly from our website and enjoy special gifts!
Premium, traditional homemade organic products. Choose between two special gifts!
An extra virgin olive oil from olive groves of Halkidiki
or
An organic honey produced exclusively in Halkidiki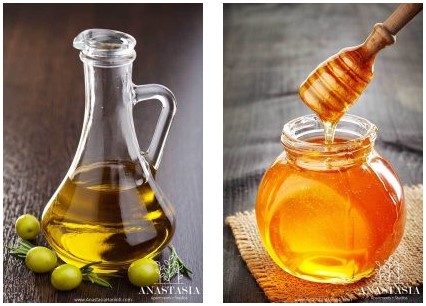 Book now:
Best Price Guaranteed
Early Booking Discounts!
Special gifts for our guests
Send us your email
The apartments are perfect!Near to beach,near to city center. Everything is around the place the markets,etc. If you are travelling with car you can find the parking place all the time.Rooms are too clean,everyhting is new.I strongly recommend😍

Zulal Neziri
12:16 30 Aug 22
Място за ежегодно посещение...

Marinella Davidoff
11:38 23 Aug 22
Very clean and comfortable rooms. Thank you very much for your hospitality konstantinos

super location, close to the beach, quiet and very clean rooms, perfect for families.

The best place in hanioti!!We loved it...The atmosphere was perfect, the rooms were clean and the staff was super friendly!I can only recommend this place

Rannly Wisley
12:53 10 Aug 22
Beautiful place, good hospitality, clean rooms

A Google User
01:04 10 Aug 22
ταξιδεύουμε κάθε καλοκαίρι οικογενειακα (5 άτομα) σε όλη την Ελλάδα , σίγουρα την ευγένεια και την καλή διάθεση του Κ Κώστα δεν την συναντάς ! Το ξενοδοχείο βρίσκεται στο καλύτερο σημείο του Χανιώτη, με τα πόδια στην θάλασσα στην πλατεία για φαγητό για καφέ για ψώνια . Παρκάραμε (εννοείται μας πήρε και μας έβαλε μπροστά στο ξενοδοχείο ο ίδιος) και ξεχάσαμε πως έχουμε αυτοκίνητο. Τέτοιο πράγμα δεν το βρίσκεις αλλού. Οσο για το ξενοδοχείο ΠΕΝΤΑΚΑΘΑΡΟ ήσυχο ό.τι θές δίπλα σου , το διαμέρισμα μας μεγάλο και άνετο . Το προτείνω ΑΝΕΠΙΦΥΛΑΚΤΑ μπράβο στον Κωνσταντίνο επαγγελματίας στον τουρισμό! Θα προσπαθήσουμε να ξανάρθουμε και θα θα το διαφημίσουμε σε φίλους.

KOSTANTINOS CHATZIS
17:20 09 Aug 22
Very clean, kind staff, nice environment the owner - manager Konstantinos very hospitable willing to help with anything you need.. we will visit again

Muhmmad Ahmad
17:57 06 Aug 22
Sve preporuke za vlasnike, cistoca, menjanje peskira i posteljine na svaka tri dana mesto oajekta 250 metara do plaze i 50 metara do centra. Sobe su prostrane sa velikom terasom.

Profimontaleks Čačak
08:10 21 Jul 22
Πολύ όμορφα όλα!ευγενεστατοι άνθρωποι!

Χρύσα Τζιφονώτα
12:37 01 Sep 21
Σε καλή θέση στην Χανιώτη πεντακάθαρα και με εύκολο πάρκινγκ

George Kozonis
10:28 19 Aug 21
Great place near the beach...

Milorad Nenadic
18:14 03 Aug 21
Apartman za svaku pohvalu, prostrano, čisto a usluga izvanredna. Lokacija u blizini i plaže i centra a opet tiho i odlično za odmor. Vlasnik apartmana srdacan i spreman za dogovor. Ocena 5/5.

Maja Andjelkovic
07:13 03 Aug 21
Πολυ προσεγμένο μέρος, ήσυχο καθαρο και ιδανικό για οικογένειες. Ο Ντίνος προθυμος να εξυπηρετήσει κάθε σου ανάγκη. Σίγουρα θα επιστρέψουμε.

Stathis Theofanidis
16:19 10 Jul 21
Πολυ προσεγμένο μέρος, ήσυχο καθαρο και ιδανικό για οικογένειες. Ο Ντίνος προθυμος να εξυπηρετήσει κάθε σου ανάγκη. Σίγουρα θα επιστρέψουμε.

Stathis Theofanidis
16:19 10 Jul 21
More accommodation options
Need more accommodation options in Halkidiki? Choose below from our room categories: