A beautiful and attentively decorated studio apartment, that can satisfy those who seek comfort.
This studio apartment in Hanioti, Halkidiki, is a room of 31 sq.m (23 sq.m room and 8 sq.m balcony). It can accommodate up to 3 persons.
Located on the upper floor, it consists of one space. There is a double bed and a twin bed in one space, separated from the bathroom. The studio apartment in Hanioti has a kitchen, a private bathroom with a shower and a balcony. It is equipped with a fridge, an air conditioner, and a hairdryer.
Book directly from our website and enjoy special gifts!
Premium, traditional homemade organic products. Choose between two special gifts!
An extra virgin olive oil from olive groves of Halkidiki
or
An organic honey produced exclusively in Halkidiki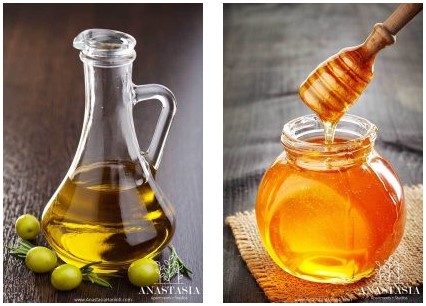 Book now:
Best Price Guaranteed
Early Booking Discounts!
Special gifts for our guests
Send us your email
The apartment is great 👍 It exceeded my expectations. I highly recommend this place!

Ana Jankulova
14:41 20 Sep 23
Kurz und knapp:Top Putzfrau die im Zimmer täglich im Detail für die Sauberkeit sorgt.Top Besitzer. Herzlich in Empfang genommen und rund um die Uhr verfügbar.Für jede Frage eine passende Antwort.Perfekte Strandlage und in Nähe von allen Orten!Kein anderes Appartement kann mithalten!

Peter Kurz
19:07 29 Aug 23
a cozy modern apartment at a very nice and beautiful location. the beach is very close to the apartment and the owner konstadinos is a very kind hearted human being. he was always willing to help when needed!!! the apartment was perfectly cleaned up everyday and i will come back for sure !! thank you so much

özge arslan
16:00 22 Aug 23
The best and warmest accommodation in Hanoi. Many thanks to Konstantinosa for this wonderful welcome

Furkan Toykun
07:40 20 Aug 23
Μείναμε στο κατάλυμα πέντε άτομα, πολλοί άνετοι χώροι, πεντακάθαρο, τέλεια τοποθεσία!!! Ο Κωνσταντίνος πάρα πολύ εξυπηρετικος, πρόθυμος να εξυπηρετήσει στο οτιδήποτε..

Savvas Vellis
14:41 02 Aug 23
Προσεγμένα διαμέρισματα, όμορφα διακοσμημένα και με ιδιωτικό πάρκινγκ πολύ κοντά. Αρκετά κοντά σε μεγάλα σούπερ μάρκετ και στην παραλία!

Stelios Koutsouris
17:03 31 Jul 23
Πολύ ωραίο διαμέρισμα και ευρύχωρο με δικό του μεγάλο μπαλκόνι. Δεν είχε συσκευές για κουνούπια αλλά πήραμε από το μάρκετ που ήταν πολύ κοντά

Konumu sahile yakınlığı ve otopark sıkıntısı yaşatmaması sebebiyle harika. Odalar fotoğraftakilerden daha geniş ve ferah. Temizliği çok çok iyi. Mutfakta temel gereçler mevcut. Çocuklu aileler için bebek sandalyesi geliyor. İnterneti sorunsuz. Fiyatı makul. Daha ne isteyebilirsin ki?Ayrıca Kostas, çok çok iyi bir ev sahibi, çok yardımsever ve nazik bir insan. Ayrıca bir teşekkürü hak ediyor.

Tolga Yılmaz
09:43 17 Jul 23
Odalar biraz karanlık fakat kahvaltısı ve temizliği mükemmelOdada kahve makinasi olmasını sevdim deniz harika girişi biraz taşlık

Sevgi Saltık
12:03 11 Jul 23
Μείναμε στο κατάλυμα την περασμένη βδομάδα. Τετραμελής οικογένεια με παιδιά εφήβους .Το δωμάτιο πλήρως ανακαινισμένο με εξαιρετικό γούστο και άνεση.Ανετος ύπνος, άνετο μπάνιο, εξαιρετικό WiFi , καθημερινή καθαριότητα .Οι χώροι φιλοξενούν άνετα τέσσερα άτομα ( ενήλικες).Το σημείο παρέχει πρόσβαση στο κέντρο του χωριού ή στην παραλία του χωριού με τα πόδια (5 λεπτά). Σούπερ μάρκετ σε 100 μέτρα. Τέλος αξίζει ένα μεγάλο μπράβο στον κ.Κωστα ο οποίος εκτός από ευγένεια έχει να επιδείξει επαγγελματισμό και προθυμία να βοηθήσει τον επισκέπτη που κάνει διακοπές.

ΣΤΡΑΤΟΣ ΖΑΧΑΡΙΑΣ
10:21 09 Jul 23
Cozy and clean apartments. Konstantinos was our host and he was very helpful and recommended to us some restaurants with good food.

Lazic Tomislav
09:56 09 Jul 23
7 godina vec letujemo u ovom apartmanu,cistoca cista desetka,vlasnici preljubazni...oprema apartmana odlicna,blizu plaze,setalista i marketa,a izdvojen iz guzve na mirnom mestu.. Sve preporuke i ova godina je nasa 😍

Goran Aleksic
15:33 03 Jul 23
Рекомендую друзьям и знакомым для отдыха. Апартаменты намного лучше в реальности, чем по фото. Замечательный хозяин, приветливый, очень внимательный к гостям. Удивительная прекрасная территория с газонами и цветами. Необыкновенно чисто, очень уютно. Расположение идеальное, рядом море и центр посёлка. Персонал удивительный, добродушные люди. Обязательно приедем ещё в это прекрасное для отдыха место. Рекомендую, приезжайте, будете абсолютно довольны

Ирина Борисенко
20:21 13 Jun 23
The apartments are lovely, awesome location, near to the beach and the center! Super clean and very pleasant host! As i say, the best option for your vacation!Dinos, thank you so much for everything! We will come back next year for sure!!!

Catherine Cotton
19:55 28 Feb 23

ΓΙΩΡΓΟΣ ΠΑΠΑΔΟΠΟΥΛΟΣ
05:48 28 Feb 23
More accommodation options
Need more accommodation options in Halkidiki? Choose below from our room categories: