Double Studio Apartment with direct view of the abundant vegetation of the region. An excellent choice for guests who seek quiet vacations.
The studio apartment in Hanioti Halkidiki of 25 sq.m. (20 sq.m. room and 5 sq.m. balcony) is suitable for 3 persons.
Situated on the first floor with one space. This double studio apartment in Hanioti consists of a double bed, an extra bed, a kitchen with a table, a private bathroom with a shower and a balcony. It is equipped with a fridge, an air conditioner, and a hairdryer.
See also: Studio apartment in Hanioti Halkidiki
Book directly from our website and enjoy special gifts!
Premium, traditional homemade organic products. Choose between two special gifts!
An extra virgin olive oil from olive groves of Halkidiki
or
An organic honey produced exclusively in Halkidiki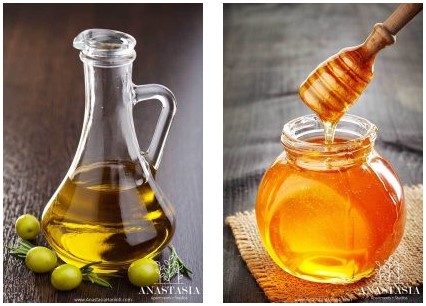 Book now:
Best Price Guaranteed
Early Booking Discounts!
Special gifts for our guests
Send us your email
Πολύ όμορφα όλα!ευγενεστατοι άνθρωποι!

Χρύσα Τζιφονώτα
12:37 01 Sep 21
Σε καλή θέση στην Χανιώτη πεντακάθαρα και με εύκολο πάρκινγκ

George Kozonis
10:28 19 Aug 21
Great place near the beach...

Milorad Nenadic
18:14 03 Aug 21
Apartman za svaku pohvalu, prostrano, čisto a usluga izvanredna. Lokacija u blizini i plaže i centra a opet tiho i odlično za odmor. Vlasnik apartmana srdacan i spreman za dogovor. Ocena 5/5.

Maja Andjelkovic
07:13 03 Aug 21
Πολυ προσεγμένο μέρος, ήσυχο καθαρο και ιδανικό για οικογένειες. Ο Ντίνος προθυμος να εξυπηρετήσει κάθε σου ανάγκη. Σίγουρα θα επιστρέψουμε.

Stathis Theofanidis
16:19 10 Jul 21
We have stayed in Anastasia Apartments multiple times and the high quality of service and hospitality remain!

Κorina Κotoula
15:15 05 Apr 21
Everything was perfect from start to finish, rooms were beautiful, so clean and have everything you need, can't wait to return.

mae jackson
19:32 27 Mar 21
Excellent location with beautiful surroundings, close to the beach as well as the bars and restaurants (walking distance)!Contemporary rooms, recently renovated, always kept very clean!Friendly owners, very helpful and assisting!Everything you need for your relaxing moments and memorable family vacation days in Chalkidiki!Definitely recommend the place!

Mela Kiriakidou
21:41 22 Mar 21
Very friendly owners to one of the best places to stay for your vacation

Panagiotis Tsialoukis
21:10 22 Mar 21
Σε κεντρικοτατο σημειο στην Χανιωτη, αμεση προσβαση στο κεντρο καθως και στην παραλια. Πολυ καθαρα και πληρως εξοπλισμενα. Εξαιρετικα φιλοξενοι οι ιδιοκτητες ηταν εκει σε οτι τους χρειαστηκαμε. Θα το προτιμησουμε στην επομενη μας επισκεψη!

Dimitris Katsikas
17:06 22 Mar 21
Πολύ όμορφος χώρος ώστε να κανείς τις διακοπές σου άνετα .Τελεια διαμονή και υπέροχη εξυπηρέτηση καθώς ότι χρειάστηκα ήταν εκεί ο υπεύθυνος να μου καλύψει τις ανάγκες μου!!

Χατζης Βασίλης
21:15 21 Mar 21
Divni i gostoprimljivi ❤️

Πολυ προσεγμένος χώρος , ιδιαίτερα φιλόξενη η ιδιοκτήτες. Το δωμάτιο ήταν πολυ καθαρό και βρίσκοταν σε πολυ ήσυχη τοποθεσία

Μπέλλος Κανανι
20:25 21 Mar 21
Εξαιρετικό!!! Πεντακάθαρο!!! Ανυπομονούμε να ξαναέρθουμε το καλοκαίρι!!!!

Δανάη Γρηγοριάδου
15:40 20 Mar 21

Τριανταφυλλος Σιγηνος
15:04 20 Mar 21
More accommodation options
Need more accommodation options in Halkidiki? Choose below from our room categories: