Ein ideales Studio mit Gartenblick für Naturliebhaber, da die Terrasse einen üppigen Gartenblick voller Blumen bietet.
Ein Studio-Apartment in Chalkidiki von 35 qm (23 m² großes Zimmer und 12 m² große Terrasse) für 4 Personen.
Dieses Studio-Apartment in Hanioti befindet sich im Erdgeschoss mit einem Raum. Es verfügt über ein Doppelbett, ein Schlafsofa und ein Zustellbett. Es gibt eine Küche, ein eigenes Bad mit Dusche und eine Terrasse mit Gartenblick. Es ist mit einem Kühlschrank, einer Klimaanlage und einem Haartrockner ausgestattet.
Siehe auch: Studio-Apartment in Hanioti Chalkidiki
Buchen Sie direkt von unserer Website und genießen Sie besondere Geschenke!
Premium, traditionelle hausgemachte Bio-Produkte. Wählen Sie zwischen zwei besonderen Geschenken!
Ein natives Olivenöl extra aus den Olivenhainen der Chalkidiki
oder
Ein Bio-Honig, der ausschließlich auf der Chalkidiki hergestellt wird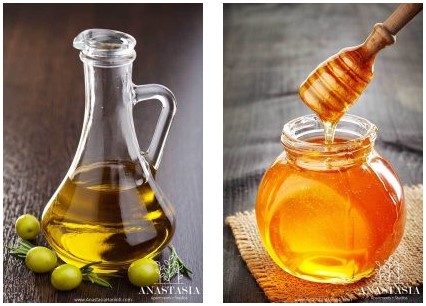 Book:
Bester Preis garantiert
Frühbucherrabatte!
Besondere Geschenke für unsere Gäste
Senden Sie uns Ihre E-Mail
Lovely place, wonderful hosts, clean, for every recommendation ❤❤❤

Milica Perovic
19:10 07 Dec 22
Это был прекрасный отдых в замечательных апартаментах. Благодарю за высокий сервис. Чисто, уютно, комфортно по высшему разряду. Особенно понравился владелец, очень внимательный

Inga Gamkhitashvili
19:47 13 Nov 22
I recommend these apartments for people who like quality. New, beautiful, comfortable apartments, excellent location. The hosts are very kind and pleasant.

Sanja Trbanos
07:27 11 Nov 22
Beautiful place, kind hosts, wonderful stay 😀

Miloš Kostić
18:03 08 Nov 22
Εξαιρετική διαμονή!Μας άρεσαν όλα! η θέση του καταλύματος και η εξαιρετική φιλοξενία! το δωμάτιο πεντακάθαρο, είχε όλο τον απαραίτητο εξοπλισμό για την διαμονή μας ενώ παράλληλα οι συμπαθέστατοι οικοδεσπότες φρόντισαν ώστε η παραμονή μας στην Χανιώτη να είναι ευχάριστη και απολαυστική! Ευχαριστούμε πολύ για όλα! Θα ξαναέρθουμε οπωσδήποτε!

tzenidrs drs
15:00 08 Nov 22
The apartments are lovely, awesome location, near to the beach and the center! Super clean and very pleasant host! As i say, the best option for your vacation!Ntinos, thank you so much for everything! We will come back next year for sure!!!

Catherine Cotton
21:22 07 Nov 22
Lovely clean bright apartments.Central location close to square,bars, restaurants and supermarkets.Owner very helpful and friendly.Great place to stay.

Lesley Gair
20:30 07 Nov 22
Dino is the best host I have ever met, but like... for real. Super friendly, always available, always there with his kind gestures (that made my days for sure), super positive and, of course, well mannered. I'm being 100% honest when I say this - he is one of the kind and in case you're coming to Hanioti, you should really consider visiting Anastasia Apartments and meeting him! 🙂

Jana Knezevic
15:09 07 Nov 22
Τhe suite was really nice and the stuff lovely. Really appreciated. Highly recommended

Moris Salem
14:31 07 Nov 22
I was very satisfied when I was here because the rooms are modern, clean, spacious and the manager is a very nice and sociable person, mr. Constantinos. I can't wait to come back in Greece and I will reserve here too because I like to keep in touch and spend time with quality people. I recommend!!!

Best apartment's in Hanioti. 👌

Ljubisa Radulovic
13:48 07 Nov 22
The apartments are perfect!Near to beach,near to city center. Everything is around the place the markets,etc. If you are travelling with car you can find the parking place all the time.Rooms are too clean,everyhting is new.I strongly recommend😍

Zulal Neziri
12:16 30 Aug 22
Място за ежегодно посещение...

Marinella Davidoff
11:38 23 Aug 22
ταξιδεύουμε κάθε καλοκαίρι οικογενειακα (5 άτομα) σε όλη την Ελλάδα , σίγουρα την ευγένεια και την καλή διάθεση του Κ Κώστα δεν την συναντάς ! Το ξενοδοχείο βρίσκεται στο καλύτερο σημείο του Χανιώτη, με τα πόδια στην θάλασσα στην πλατεία για φαγητό για καφέ για ψώνια . Παρκάραμε (εννοείται μας πήρε και μας έβαλε μπροστά στο ξενοδοχείο ο ίδιος) και ξεχάσαμε πως έχουμε αυτοκίνητο. Τέτοιο πράγμα δεν το βρίσκεις αλλού. Οσο για το ξενοδοχείο ΠΕΝΤΑΚΑΘΑΡΟ ήσυχο ό.τι θές δίπλα σου , το διαμέρισμα μας μεγάλο και άνετο . Το προτείνω ΑΝΕΠΙΦΥΛΑΚΤΑ μπράβο στον Κωνσταντίνο επαγγελματίας στον τουρισμό! Θα προσπαθήσουμε να ξανάρθουμε και θα θα το διαφημίσουμε σε φίλους.

KOSTANTINOS CHATZIS
17:20 09 Aug 22
Sve preporuke za vlasnike, cistoca, menjanje peskira i posteljine na svaka tri dana mesto oajekta 250 metara do plaze i 50 metara do centra. Sobe su prostrane sa velikom terasom.

Profimontaleks Čačak
08:10 21 Jul 22
Benötigen Sie weitere Unterkünfte in Chalkidiki? Wählen Sie unten aus unseren Zimmerkategorien: